If you understand our corporate Philosophy here at Fitnessbargains, Inc. then you will better understand our products and our passion for Health and Fitness.
Probably the best place to get started is with an explanation about our company and our product names. Our Philosophy is rooted right within in our company name, FitnessBargains. How did we come up with that name? How did it come to existence? Well the name, FitnessBargains states exactly what we stand for in Business. At Fitnessbargains, we are all about producing top quality equipment at bargain prices.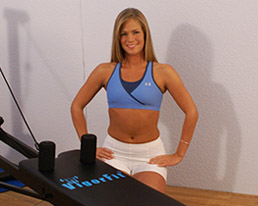 My own experiences early on, many years ago, in trying to find a good piece of fitness equipment at a reasonable price, is what lead me down this path to search for and produce quality equipment that produce results at prices that people can actually afford. What I found during my search is that either the available equipment was way over priced, or they tried to confuse the consumer with 10 different versions of the exact same gym just to take more of people's money.
Another major problem with most fitness equipment we saw advertised is that a lot of the equipment we found were machines that people just tended to outgrow. This, of course, benefits the fitness industry but not you the consumer. Need proof? All you have to do is take a look at how many different pieces of fitness equipment people purchase in a relatively short period of time.
In our opinion, if this was done properly, one piece of equipment is all that it will take. You should be able to purchase one piece of equipment and use it for life. Well, you will never outgrow the Vigorfit Gym. It is sold at an extremely fair price, and we stand behind it with a lifetime warranty.
In short, with the Vigorfit we have more than accomplished our original vision…
Quality equipment at affordable prices. Purchase one gym and use it for life.
The Vigorfit Name
Let us talk about the name Vigorfit, because we get asked where that name has come from. "Vigor", in Webster's dictionary stands for strength or force, it also stands for health, physical, mental energy and vitality. That is what we feel Vigorfit brings. It brings strength; it produces physical health, mental energy and power. Then, of course, "Fit" stands for Fitness. So when we were brainstorming years ago, we felt that the name Vigorfit embodied everything we stand for and the type of results that Vigorfit brings about in people.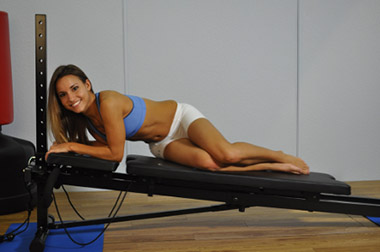 You will find real reviews about the Vigorfit in many different places. We have real stories from real people directly on our site that have been affected positively by the Vigorfit gym. Those are only a few of the many thousands of testimonials that we have on file. Unfortunately, there is just no room to put them all on the site. In addition, in locations like EBay, you will find the positive reviews of more than 6,500 satisfied users of the Vigorfit gym. This is feedback from real customers that purchased from the site. We are also proud of our perfect "A" rating with the Better Business Bureau.
Our goal at Fitnessbargains is to continue to provide consumers with top quality equipment at affordable prices. We pride ourselves in customer support, before during and after the sale. Our passion and our Philosophy is to change lives, through the power of Fitness. We welcome any input and feedback that you may have.
Comments
comments